Are you preparing to list your home for sale in 2021? Before you rush to hire a Dripping Springs realtor and put your house on the market, you need to first consider if making some upgrades will help your home compete in the market. Curb appeal is a huge factor when it comes to selling a home, and if you choose the right projects, your investment could pay for itself in the form of higher offers.

Here are the exterior renovations that will increase your curb appeal and return the most of your investment.
1. Garage Door Replacement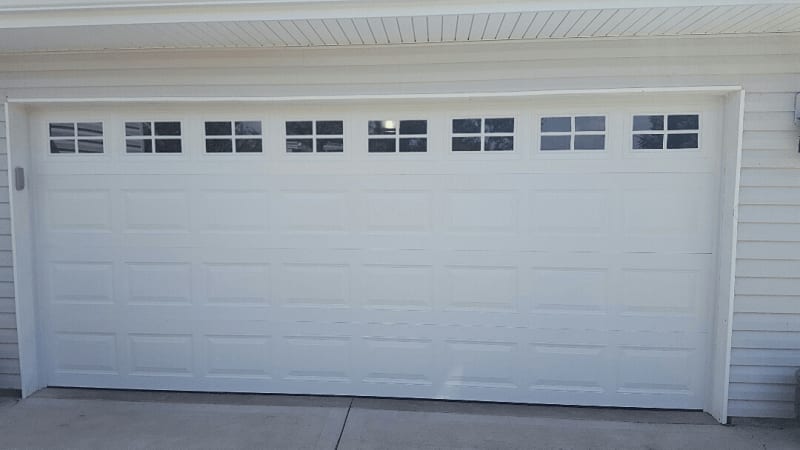 New garage doors on Dripping Springs houses for sale make homes appear cared for and well maintained. If your garage door is starting to look a little worse for wear, consider this high ROI project before you list your home. The average cost for a garage door replacement is around $3500, which includes removing the old door, disposing of it, and replacing it along with a new steel track. Most of those who replace their garage doors will recoup almost 95% of what they spent on the project.
2. Landscaping Renovations
Nothing affects curb appeal on Dripping Springs homes more than landscaping. If it's overgrown, plain, unmanicured, or otherwise not in top condition, prospective buyers will likely pass up your home in favor of those with updated exteriors. First impressions matter, and the way your lawn looks from the curb can make a massive difference when buyers consider your house. Reseeding your yard for optimal grass growth, trimming and tidying hedges, and planting gorgeous seasonal flowers are all excellent ways to transform your landscaping. Adding a large tree to your lawn will give your home an established, stately ambiance, and though the upfront cost of transplanting a tree might be steep, the return on investment will be worth it.
3. Window Replacement
Not only do old or inefficient windows affect the appearance of your home, but they could also increase utility bills and affect the comfort and safety of the interior of your home. Dripping Springs houses for sale with new windows will always get more attention than those with older models. If you're considering this project, choose windows that are low emissivity to save energy and that have custom color exterior finishes to match your home. You can expect to pay around $17,500 for these windows and recoup around 72% of that cost.
4. Entryway Remodels
Replacing your entry door may seem like a trivial project, but it can make a huge difference when it comes to the curb appeal of Dripping Springs homes for sale. The front door is one of the first things potential buyers will see as they approach your home, and it's key to making a favorable first impression. This is one of the least expensive exterior renovations you can make at an average of $1400. It's also one of the smartest — it will usually return around 90% of your investment.
5. Deck or Patio Addition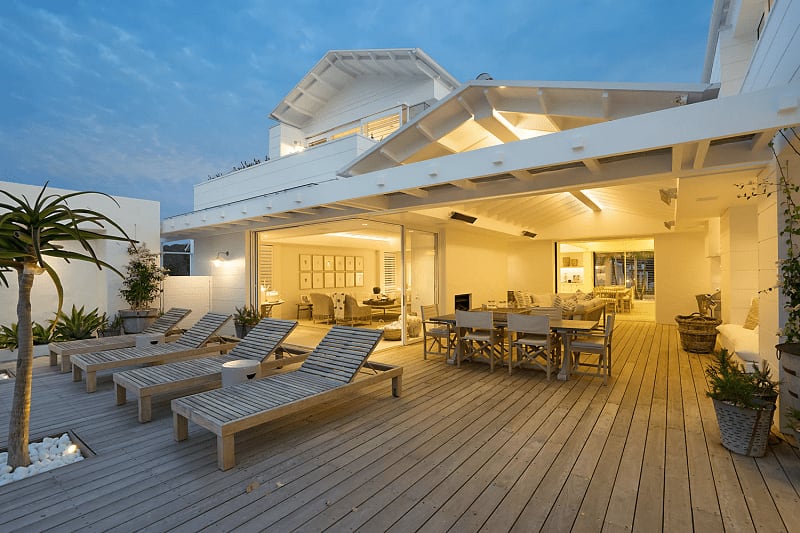 Everyone wants to maximize their outdoor living space these days. Dripping Springs houses for sale without a deck or patio are likely to be passed up in favor of those with dedicated outdoor spaces for relaxing and entertaining. If you have room for a deck or patio, adding one will create a new selling point for your home and likely drive up offers. A new deck or patio will cost an average of $11,000 and will usually return $10,000 of that when you sell. That's a 90% ROI, one of the highest on this list.
6. Roof Replacement
"How old is the roof?" is one of the first questions buyers ask about Dripping Springs homes for sale. The last thing a new homeowner wants to think about is sinking money into a roof replacement shortly after buying their new home. That's why replacing your roof is not only a way to make your home more attractive but can also be the difference between selling your home quickly and having it linger on the market for months. If you have an asphalt roof and it's more than 15 years old, you may want to consider replacing it before you list your home. If you replace your roof with another asphalt option, you'll recoup an average of 68%. You can invest a little more to make your home stand out and install a metal roof, but the ROI is a bit lower at around 61%.
Tips for Selling Your Home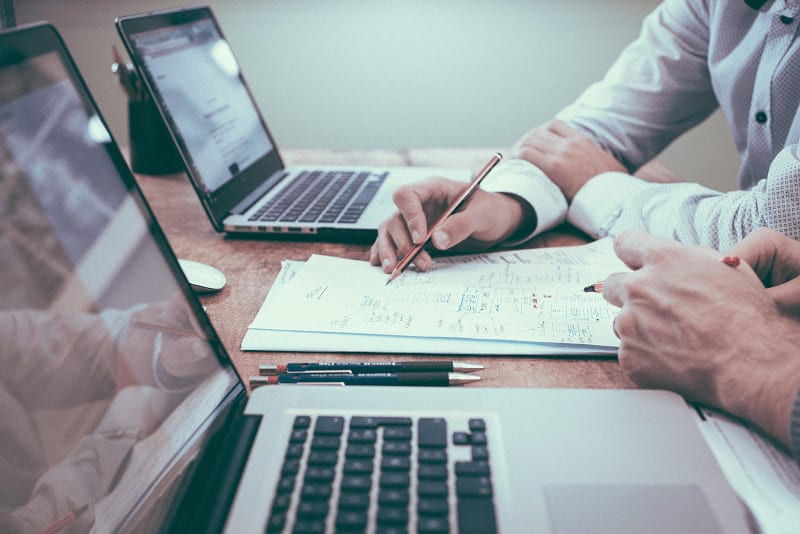 Already completed one or more of the exterior renovations on this list? You're well on your way to selling your home quickly and for the price you want. Use these tips to help even more:
◾ Work with an experienced real estate agent. When you partner with a professional Dripping Springs realtor like those at The Veritas Group, you'll get expert guidance throughout the selling process.
◾ Price your home fairly. Work with your realtor to do a comparative market analysis and find the right price for your home that is competitive for your target market.
◾ Market it online. A large percentage of home buyers now locate homes they are interested in online before narrowing them down to a small list they actually see in person. Budget for high-quality photography and videography so you can reach these buyers online and ensure your home is appealing to those viewing it virtually.
◾ Stage it. Professional staging helps prospective buyers picture themselves living in your home and can reduce the time it takes to sell while also increasing the number of offers. It's well worth the investment!
Ready to make a move and add your property to the other Dripping Springs houses for sale? Consider one of the above high ROI exterior projects and partner with an experienced local realtor to ensure your selling process is a success.